SHErobots: Tool, Toy, Companion 2022
Henriette Bier participates in the 'SHErobots' exhibit at Tin Sheds Gallery in Sydney.

http://www.roboticbuilding.eu/she-robots/
---
EAB#5 2021
Robotic Building team participates with two projects at the Experimental Architecture Biennale 5.
---
Media Architecture Biennale 2021
Robotic Building lab participates with three projects at the MAB Demos & Posters section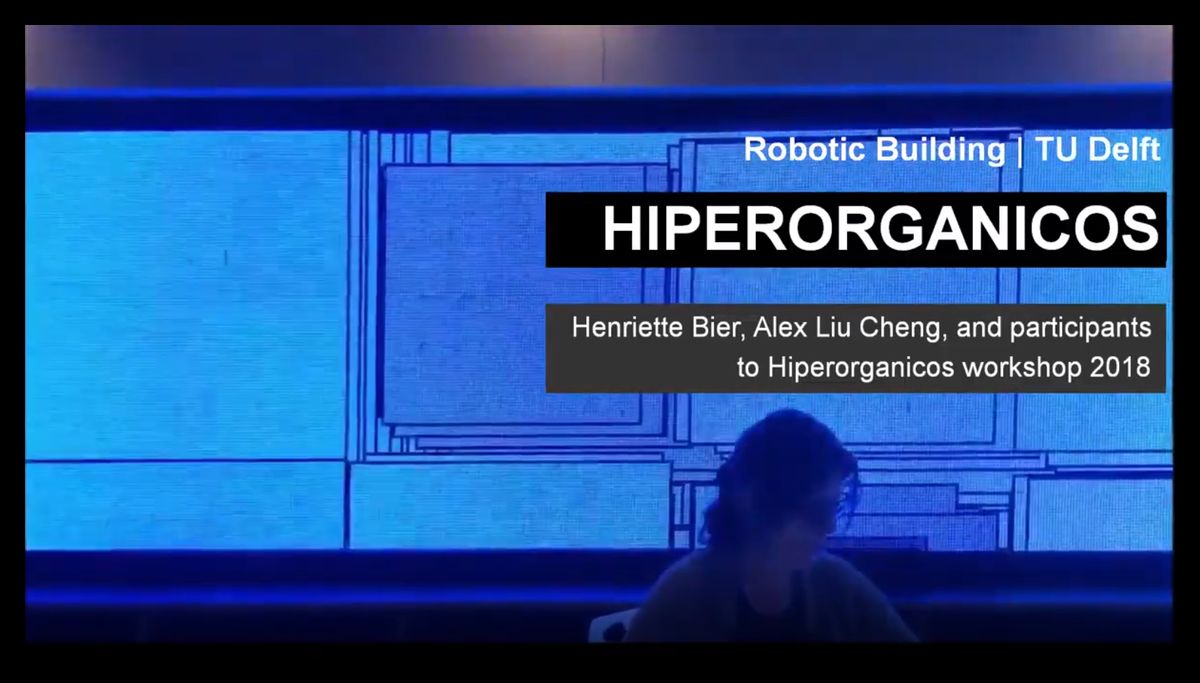 https://demos.mediaarchitecture.org/mab/project/39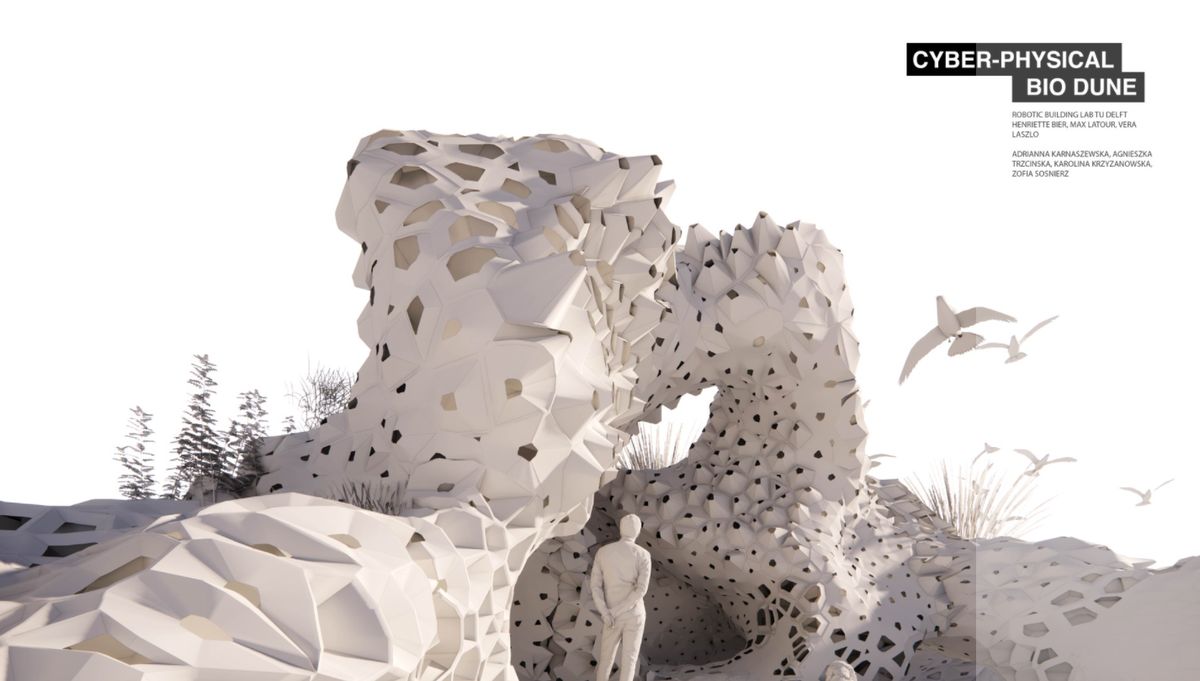 https://demos.mediaarchitecture.org/mab/project/44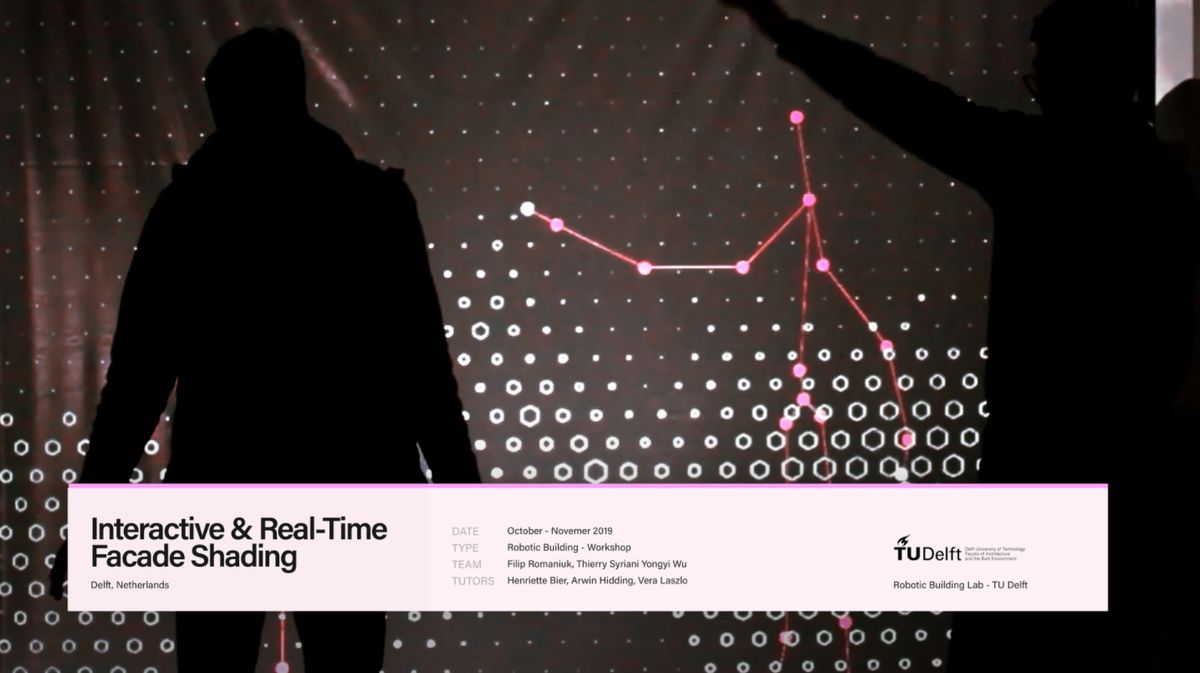 https://demos.mediaarchitecture.org/mab/project/54
---
Material District 2019
12-14 March 2019 Variable Stiffness chaise longue designed and developed at TU Delft by Henriëtte Bier and Arwin Hidding in collaboration with TUE, EPFL, and 3D-Robotprinting is exhibited at Material District, Ahoy Rotterdam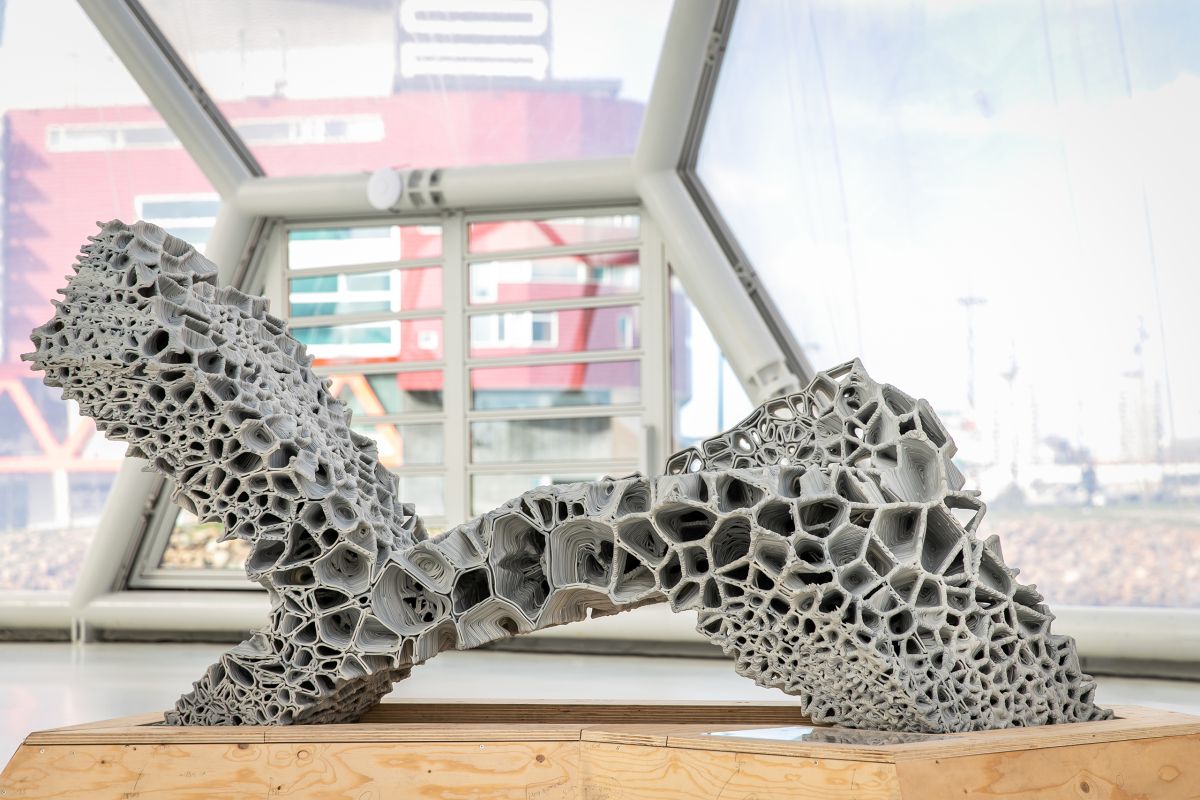 ---
Dutch Design Week 2018
Variable Stiffness Chaise Longue is exhibited at Dutch Design Week 2018 in Eindhoven. Variable stiffness is employed in this project as an adaptation strategy to achieve multi-functionality. The chaise longue can change shape to accommodate functions as both bed and chair depending on users' requirement. Through numerical and experimental studies employing structural analysis, robotic path simulations, and 3D robotic printing an architected approach to adaptive structures is implemented.The geometry of the Chaise Longue is generated to accommodate an average human body size and weight, within a certain range, either sitting down and/or lying. It allows the user to either sit or lie down by deforming the back part of the chaise-longue when leaning against it. The actuation is implemented by the weight of the user. This shape change is achieved by combining variation in material distribution and use of thermoplastic elastomers (TPE).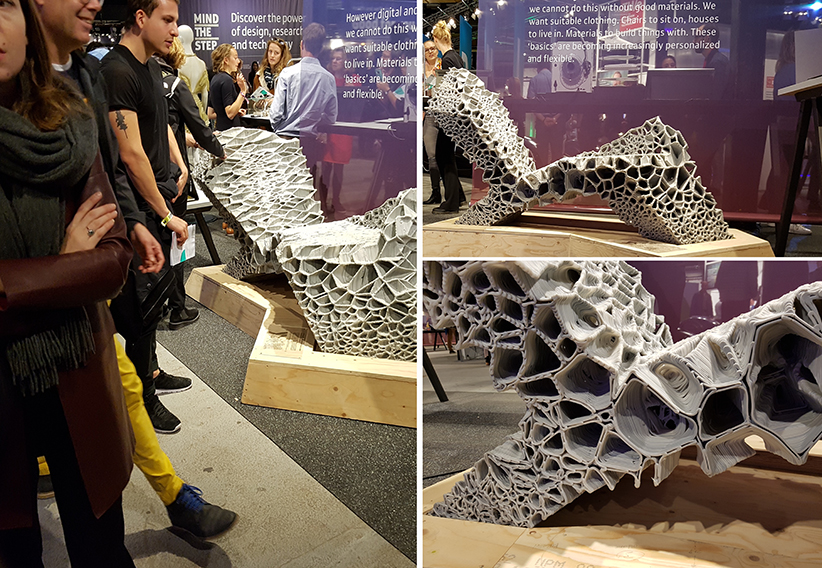 ---
Centre Pompidou
Scalable Porosity is exhibited 2017 at Centre Pompidou in Paris. It presents Design to Robotic Production (D2RP) methods developed by the Robotic Building team introducing porosities at different scales, ranging from micro levels, as material systems, to macro levels as spatial, structural and architectural configurations. The aim was to develop material patterns that by additive layering will generate variable porosities. Due to production process constraints within this exercise, the focus was on the porosity ranges millimetre to centimetre achieved by means of robotic material deposition.
---
V2 lab
Robotic Building team participated with MSc 2 projects and robotic action in the D2RP event taking place 2015 at V2 lab in Rotterdam.